Sale price
$13.99 USD
Regular price
Unit price
per
Save
Sold out
People are viewing this right now
Share
View full details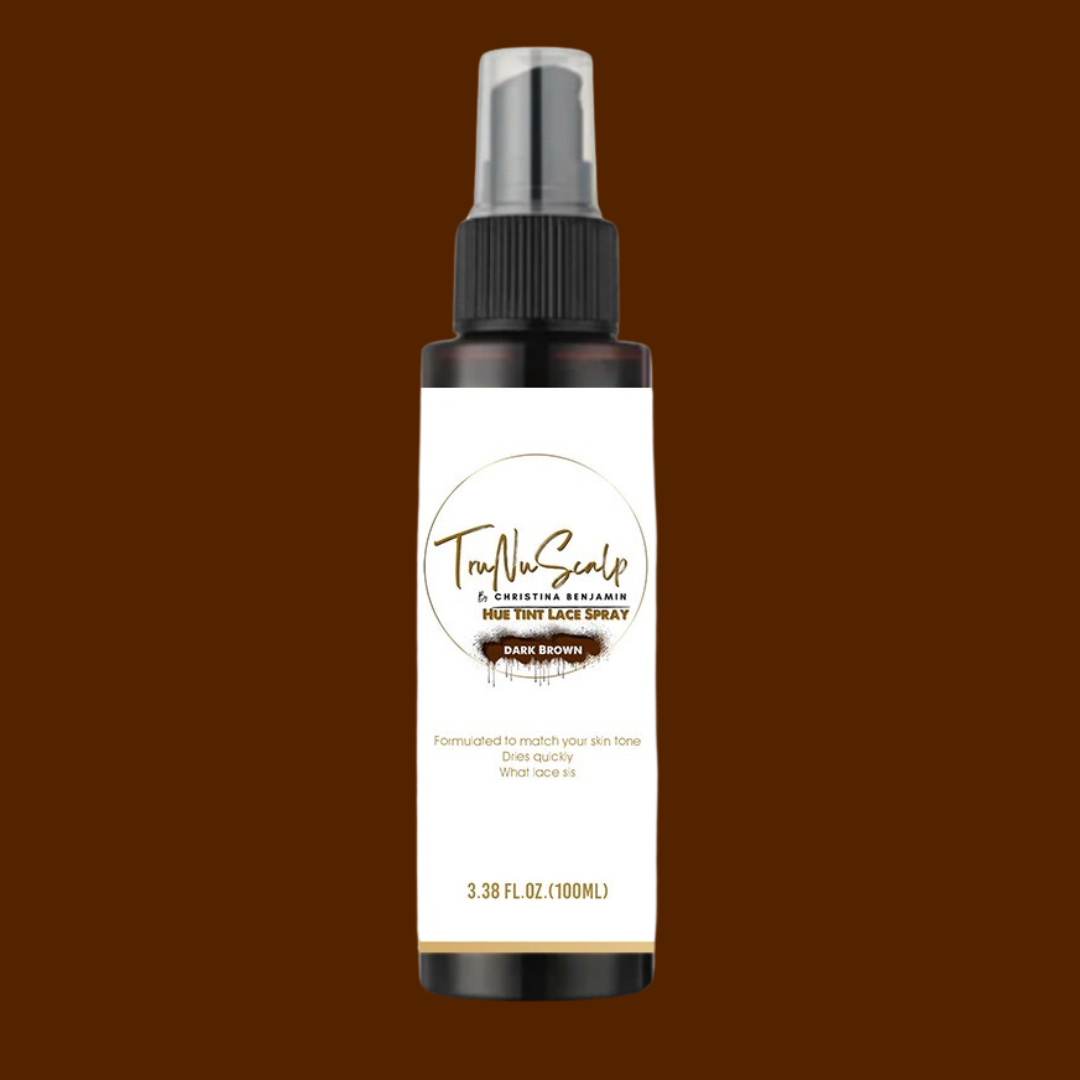 (PRE-ORDER LIMITED EDITION) TruNu Scalp By Christina  Hue Tint Lace Spray is an innovative hair care product designed to enhance your natural beauty and elevate your styling experience. Formulated by renowned hair expert Christina Benjamin, this unique lace spray offers a myriad of benefits to achieve a flawless and vibrant look.
Key Benefits:
Natural Tinting: TruNu Scalp provides a subtle yet effective tint to your scalp, helping to conceal any imperfections or uneven tones. This creates the appearance of fuller and more luscious hair.

Lace Adhesion: Specially crafted for lace hair systems, the formula ensures a secure and seamless bond between the lace and your scalp. This promotes a natural and undetectable hairline.

Long-Lasting Color: Enjoy a long-lasting burst of color that stays vibrant throughout the day. The unique formulation resists fading, providing confidence in your appearance from morning to night.

Nourishing Formula: Enriched with nourishing ingredients, TruNu Scalp not only beautifies but also cares for your scalp and natural hair. Vitamins and antioxidants work together to promote healthy hair growth.

Easy Application: The convenient spray applicator makes TruNu Scalp effortless to use. Simply spray onto the desired areas and blend for a seamless finish.

Versatile Shades: Available in a range of versatile shades curated by Christina Benjamin, allowing you to find the perfect match for your unique style and skin tone.
How to Use:
Prepare: Ensure your lace is clean and dry before application.

Shake Well: Shake the bottle well to activate the formula.

Spray: Hold the bottle at a distance and spray directly onto the desired areas of the scalp.

Blend: Use a comb or your fingers to gently blend the tint for a natural look.

Style: Continue with your usual hair styling routine, and enjoy the enhanced beauty of TruNu Scalp.